Curtain Pole & Blinds Installation
Benefit from our reliable curtains & blinds service in
Portishead
Bristol
Clevedon
Nailsea
Clifton
Long Ashton
Failand
Avonmouth
Patchway
Pill
Portbury
Wraxall
Backwell
Yatton
W-S-M
Avon
Somerset
Have your curtain pole & blinds fitted by a skilled handyman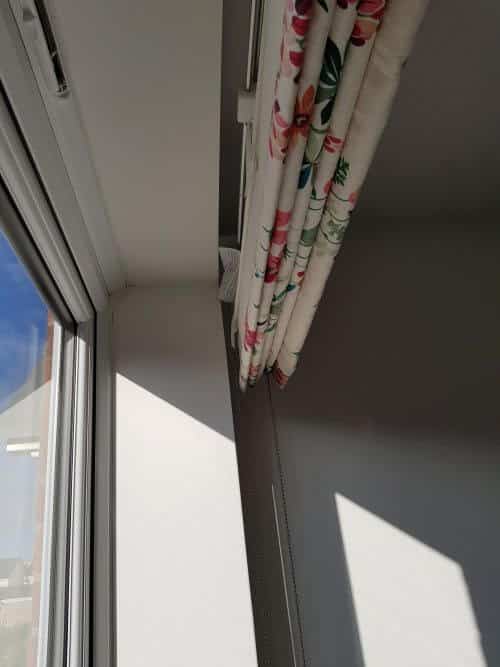 Curtain Poles & Blinds Services
Curtains, poles and blinds fitting service
Get in touch to discuss a fixed price quote
Pricing from £45 per hour

Have your curtains & blinds installed by an experienced Handyman
4 Simple Steps to get your curtain pole & blinds installed
Get ready
Have the blinds, poles & fittings available
We'll do all the hard work
We have years of experience and will get the job done efficiently.
All done, enjoy.
We'll leave your home clean and tidy.
Minimum time per appointment is 1 hour. After the first hour, we will charge on a half-hour basis unless a quote has been agreed.
**In cases where you need us to purchase all the materials necessary for completion of the job, shopping time and material costs will be added separately on the top of your bill. The standard hourly rate for shopping time is £30.
T&Cs and Minimum Charges apply.  All prices and deals are valid for areas within Bristol, North Somerset area.
Prices are subject to availability. Parking and Congestion charges are charged additionally  (when applicable).
A Reliable Curtain Pole & Blinds Installation Service
Experienced Curtain Pole & Blinds Fitters
Our specialists will know how to fit your poles & blinds quickly and correctly.
All the correct Tools & Equipment
We'll bring all the necessary tools. We'll even help order the poles & blinds with you if you like. 
Friendly, helpful Handymen
When choosing Handyman Home as your curtain / blind fitter, know we'll do it with a smile.

Curtain Pole Professionals
We can install most types of curtain poles and blinds anywhere in your home or office.
Handyman Home curtains & blinds handymen are ready to help you
Fully equipped handyman
No tools? No worries – we'll turn up with all the necesary tools to get the job done properly.
Call Today and there's a good chance we can arrive today
Same day arrival is often available, so give us a call today.

Curtains and blinds service in Bristol
Handyman Home can fit curtain poles and blinds in Portishead, Clevedon, Nailsea, Bristol, Weston-Super-Mare (W-S-M) (WSM), Yatton, Congesbury, Wraxall, Filton, Failand, Patchway, Avonmouth in North Somerset, UK.
Fair Transparent Pricing
We get our kicks from helping YOU, not helping ourselves.
We charge hourly and will cap the costs before they get out of hand.
We can provide a quote for the work beforehand if preferred.
Experienced Handymen
Handyman Home Ltd will send someone reliable, experienced and respectful of your property.
Fully Insured, Polite, Reliable Handy People
All Handyman Home professionals are fully insured and capable of making your day.
Get in touch today to see how Handyman Home can make more than just your day.
Need help finding curtains, poles or blinds?
Below we've listed some great places to find curtains, curtain poles, blinds and skylight blinds.
Need safe, reliable help in Bristol, Portishead, Clevedon & Nailsea?